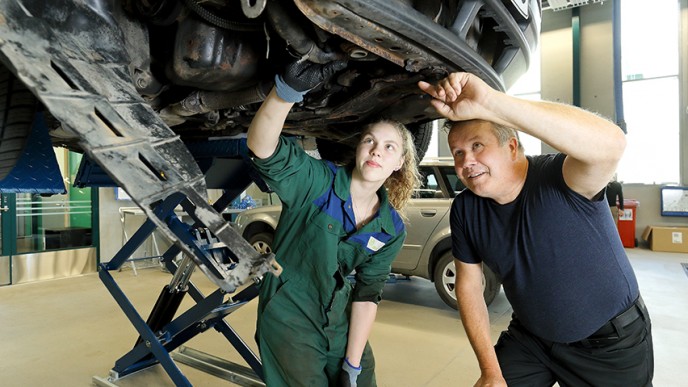 Validia Vocational College
The FPD's Validia Vocational College is a vocational special education institution. The training centre provides those in need with specialist support in vocational basic education and further education in the fields of technology and transport, culture, natural sciences, and business and administration.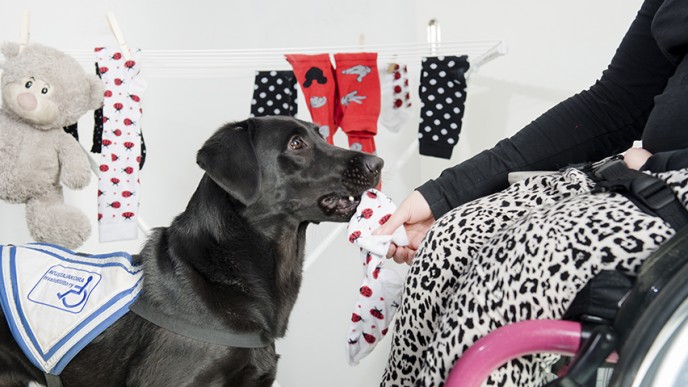 Service dogs
Service dogs are trained to assist persons with physical disabilities. Their help is needed in many daily activities otherwise requiring human assistant or technical aids. The dog can open a heavy door, switch on and off lights and pull a wheelchair in snow or uphill. It can pick up, fetch and move things from one place to another.
Haluatko liittyä Invalidiliiton jäseneksi?
Helpoiten se onnistuu täyttämällä sähköinen jäsenhakemuslomake verkossa.
Invalidiliitto's newspapers
Vertaistuki
Vertaistuen kautta sinä tai perheesi saatte kannustusta ja käytännön neuvoja henkilöltä, jolla on samanlainen kokemus kuin sinulla. Organisoitu vertaistukitoiminta on yksi tärkeistä tehtävistämme. Vertaistuki perustuu aina vapaaehtoisuuteen ja suhde on luottamuksellinen.